Shana Tova to our Blue Star family!
In our first blog post of the off-season, we want to acknowledge that it has been a difficult couple of months with several natural disasters impacting many of our camp families. Our hearts go out to all those affected by the hurricanes in Texas, Florida and the Caribbean, and the earthquakes in Mexico.
Furthermore, we are deeply troubled by the acts of terrorism in our country and abroad and are keeping the victims of recent acts of violence in our thoughts. As we reflect on those events, we in turn consider the work we do at camp. Why is it that the camp experience is so important? What do we really hope to accomplish each summer when we have the unique privilege of working with the young people who will eventually lead and make their marks on the world?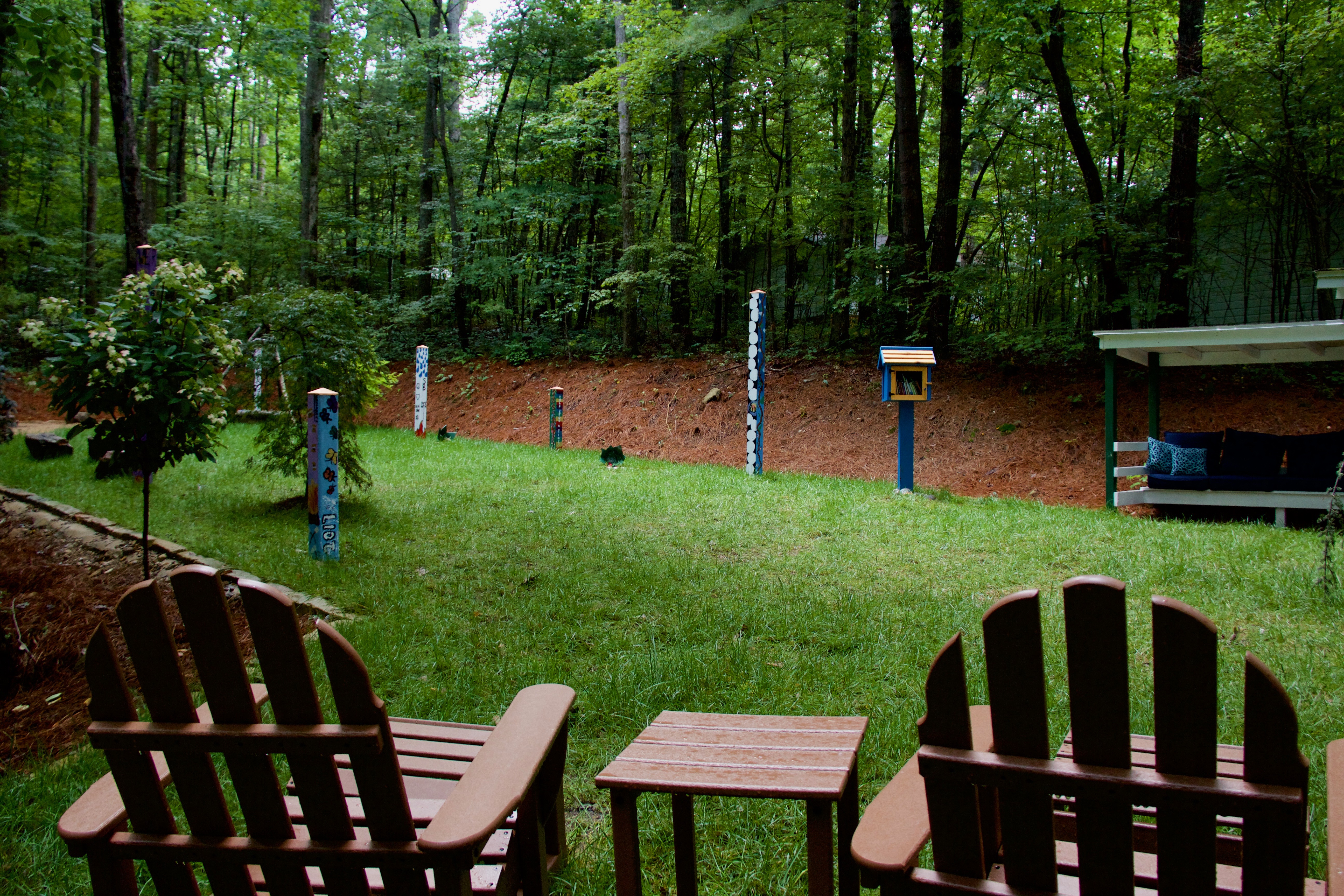 Every year at camp we embark on a hopeful endeavor: to help heal the world through creating a peaceful, harmonious little universe where children and staff can discover their best selves, form meaningful connections with others, and ultimately build upon those experiences in ways that benefit the world around them. It was in that spirit that this summer at camp in honor of our 70th season, we created a Harmony Garden. At the start of this New Year, we wanted to take a moment to share more about this summer's Harmony Garden project with you. It was designed intentionally to be a place of reflection, simplicity, play, and peace that would highlight our goals and hopes for the camp experience. It is meant to serve as a microcosm for that which we can create in the larger world that we will, both individually and collectively, "plant trees, under whose shade (we) do not expect to sit" (Nelson Henderson). It is our hope that this small act or offering can serve as a prayer for the planet, bringing more balance, joy, and peace to our world.
Given our collective intention for this project to recognize our camp's rich history and bright future, we named the Harmony Garden in honor of Rodger and Candy Popkin, Lauren's parents and long time Blue Star Owner/Directors. Rodger and Candy have always believed in and been devoted to the potential of camp to make the world a better place, knowing that the magic that happens at camp helps to create the changers, dreamers, and doers who heal the world. The Harmony Garden is an expression of our gratitude and a way to say thank you to Rodger and Candy on behalf of generations of campers and staff members.
Surrounded by old and new camp families during a beautiful Havdallah ceremony in our 70th season Alumni and Family Camp Weekend, we celebrated our "camp with purpose" by unveiling the Harmony Garden. Additionally, in both first and second session, we held camper-led ceremonies to introduce the Harmony Garden to our campers and staff. Campers and staff made significant contributions to our garden throughout the summer. Their participation in creating and molding parts of the garden in their image is, to us, the most meaningful part of this endeavor. We know that the love our campers and staff feel for camp will help to make this garden even more special, unique and lovely as it grows and is shared by our camp family in future summers. May our garden and our camp always be a place of harmony, and in this New Year, may it serve as a prayer for a more peaceful, harmonious planet…