Special Events…Simply Spectacular
Blue Star's Special Events promise off-the-chart camping excitement! Carnival, Campstock, songfests, camp plays, concerts and performances, BBQ's, theme days and camp wide competitions like Maccabiah and Color War, make every week at camp full of spirit, surprises and fun!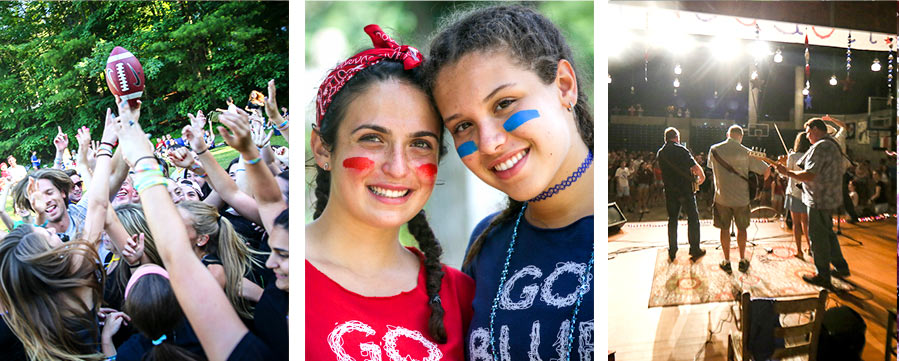 Extraordinary Evening Programs
Evenings at Blue Star are a special time for campers to be creative, competitive, bond with friends and enjoy spirited camp fun as a unit! Co-ed evening programs are also offered in the older camps. Extraordinary Evening Programs bring new excitement every night of the week. As the sun sets, the Blue Star spirit rises with events such as Casino Night, Ice-Cream Pool Party, Scavenger Hunt, and so much more!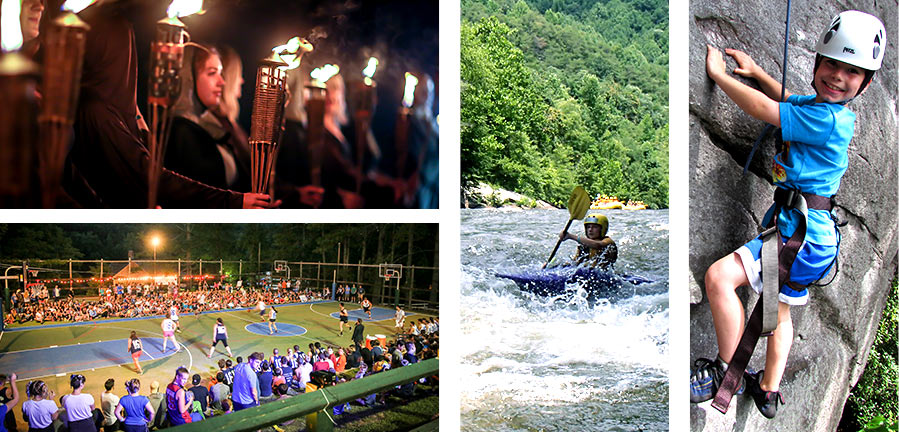 Exciting Out-Of-Camp Trips
Whether swimming at Hooker Falls, paddling down the Green River, or hiking in DuPont State Forest and Pisgah National Forest, Blue Star campers get to see and experience Western North Carolina's most scenic and awe-inspiring spots. Out-of-camp whitewater kayaking, rafting, biking, rock-climbing, horseback trail riding and waterskiing trips provide our campers with beautiful settings to test out skills.
Campers also enjoy trips to local area attractions like the Asheville Nature Center, Asheville Tourists minor league baseball games, zoos, bowling alleys, roller skating rinks and other cultural events. The highlight of our summer trips is the "camp-out" on Mt. Pinnacle, providing the perfect setting to work as a team, enjoy cabin bonding, and share stories around the campfire.