Family Owned and Led for Three Generations
For three generations, the Popkin family has nurtured the original vision of Blue Star's founders, Herman, Harry and Ben Popkin.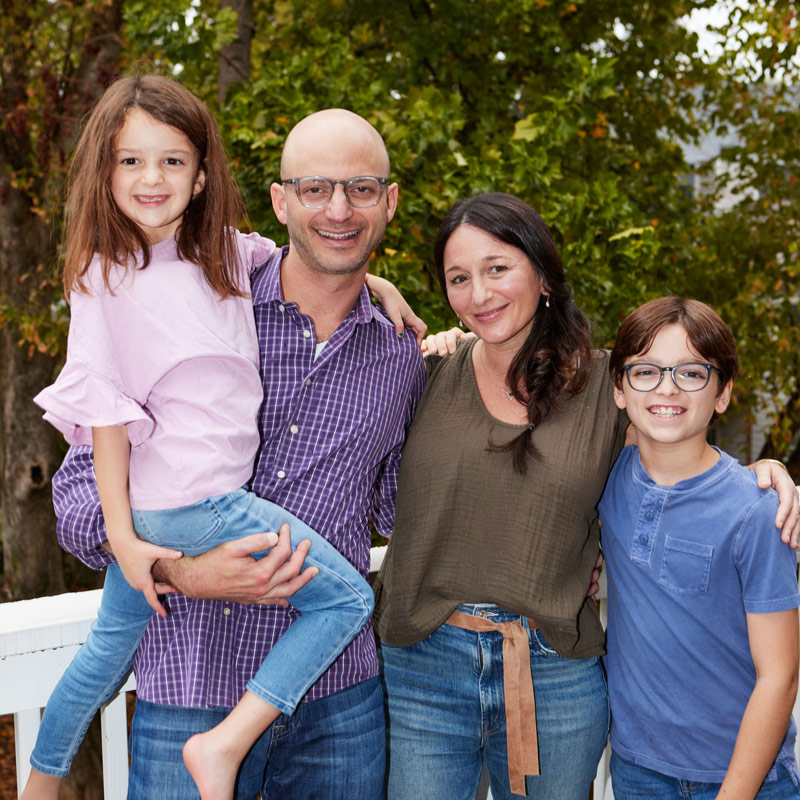 Lauren Popkin Herschthal – Owner/Director, Following in the footsteps of her grandparents, Herman & Rosalie, and parents, Rodger and Candy, Lauren is a third generation Owner and Director at Blue Star and has over a decade of experience as a Camp Director and year-round staff member. She has spent almost every summer of her life at camp as a camper, counselor, Camp Leader, Director and now an Owner/Director. Lauren graduated from Florida State University with a BS in Anthropology and Sociology and later earned a Master's Degree in Art Education from Pratt Institute in New York. While in New York, she taught art to underserved youth with special needs. Lauren brings a beautiful spirit along with a keen eye for detail to her life's work.
Seth Herschthal – Owner/Director, has always been a "camp guy" and actually grew up at a nearby summer camp, having spent over ten years as a camper, staff and leadership team member there. He has had a wide range of camp and education experiences having worked for many years as a middle school English teacher, advisor, and director in both the Dominican Republic and in Chapel Hill, North Carolina. He also has served on the American Camp Association's Southeastern Board. Seth graduated from Duke University with a BA in Public Policy and earned a Master's Degree in Education from the Harvard University Graduate School of Education's School Leadership program. Seth has over a decade of Blue Star experience, including as a member of our summer leadership team, year-round and Director team. He has whole-heartedly embraced the role of Camp Director/Owner and brings a wealth of knowledge, enthusiasm and heart to his work at camp.
Like Lauren's parents, Lauren and Seth were married in the Elmore Solomon Chapel. They have two beautiful children, Eli and Rose, who make the move to camp with them from Atlanta each summer to make the Blue Star Magic happen. Lauren loves art, travel, snorkeling and chocolate. She drinks too much coffee. Seth loves North Carolina, time with family, seeing live music and running around the New Lake at camp. He drinks espresso, in moderation. Both Lauren and Seth are grateful for the opportunity to positively impact the lives of children and staff through their camp experiences at Blue Star and are dedicated to continuing Blue Star's legacy of being a camp with a purpose.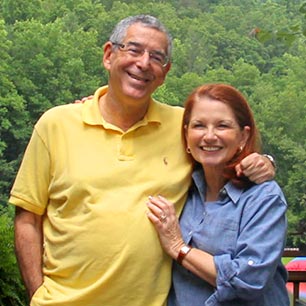 Rodger and Candy Popkin – Directors Emeritus, met while students at Boston University, and began their career as Camp Directors in 1971—the day after their marriage in Blue Star's Elmore Solomon Chapel. They have both been active in the American Camp Association (ACA) for decades, and Rodger is a past National President. Rodger and Candy are the parents of Jason Popkin (long time Blue Star Owner/Director) and Blue Star's current third generation Owners and Directors: Lauren and Lauren's husband, Seth Herschthal.
Caring Counselors and Skilled Activity Specialists
Guiding campers to make friends, take on new adventures, and develop their confidence and skills is the mission of the Blue Star staff. All Blue Star staff members understand the importance of the role they play in their camper's lives, and they approach their jobs responsibly and with caring hearts. Activity specialists share expertise in their skill areas and create progressive curriculums that help to make electives challenging and fun. Camp leaders and counselors guide campers throughout their summers, encouraging them to build relationships and self-esteem. Their commitment to and love for children supply the energy needed to make the "summer magic" happen.
We provide children with two of the most essential developmental assets: roots and wings. A strong sense of identity, coupled with the confidence to be open to new experiences, is a winning combination for developing healthy, secure young people.