Join Our Summer Family and Create The Blue Star Magic
Blue Star is a home away from home for both our campers and staff. It is a place where close friendships are formed, where work is challenging but rewarding, and where everyone has a chance to shine. It is not just a job… it is an experience you will remember for a lifetime. A summer as a Blue Star staff member provides an opportunity to grow and learn about yourself, make a difference in the lives of children, and live in a close-knit camp community. And of course, a Blue Star summer is also loads of fun!
Working at Blue Star also allows you to gain "real life" skills. Blue Star hosts several customized, nationally-accredited training courses prior to camp each year including: American Red Cross Life Guard Training, First Aid and CPR, WMA Wilderness First Responder and Wilderness First Aid, Certified Horsemanship Association Certification Clinic, North Carolina Epinephrine training, and NC Safety and Health Council Car and Van Driving Course, as well as several others. We cover the cost of training for staff members and encourage you to develop your talents and abilities!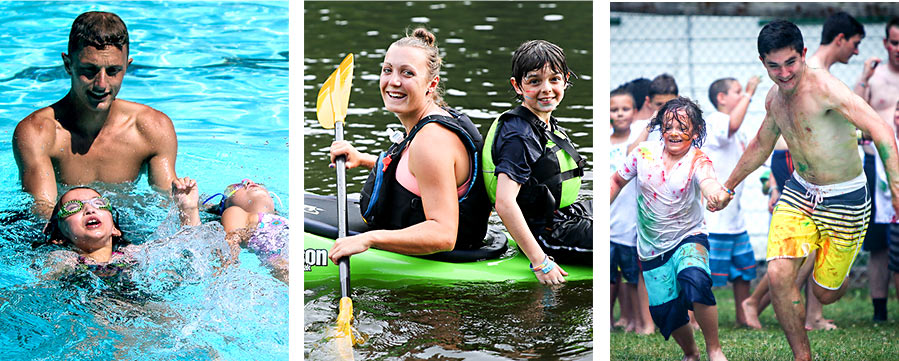 Make A Difference In Campers' Lives
Many Blue Star staff members return year after year. Some are long time campers who return to "give back" to our camp community, and others are newcomers to Blue Star. We have a staff alumni pool of over ten thousand, and because we hire applicants from all over the world, our Blue Star family extends across the globe! Our staff hail from the United States, Canada, Europe, Australia, New Zealand, South Africa and Israel.
We are looking for caring, hard-working, and energetic individuals for our upcoming camp season. If you feel you have something special to offer and are genuinely willing to give your best to make a positive impact on children, please get in touch. We hope to hear from you soon!